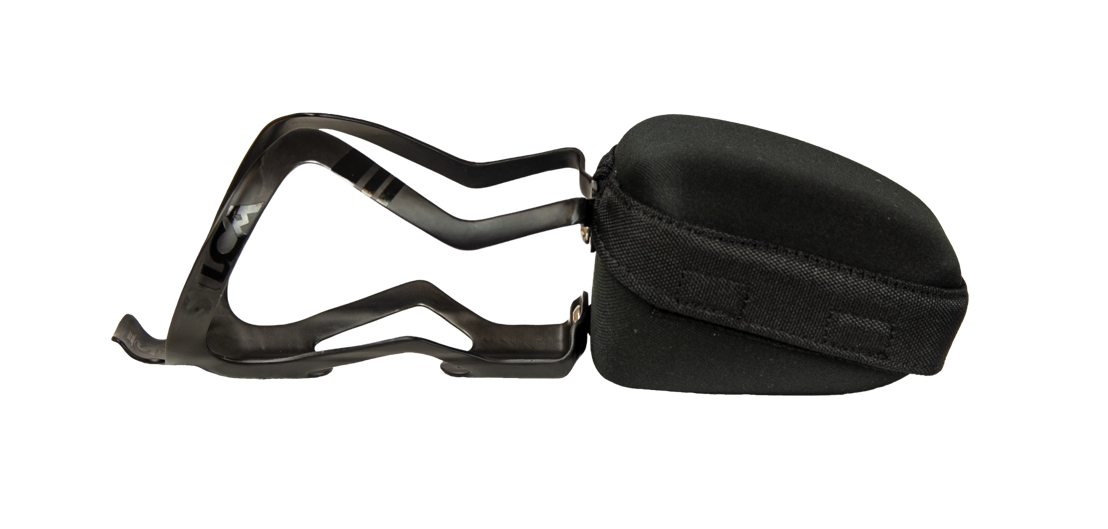 SILCA Introduces SICURO CAPSULE, Turns SICURO CARBON Cage into Storage Cage
Tuesday, July 16, 2019 — INDIANAPOLIS, IN. – SILCA introduces the SICURO CAPSULE, a magnetically-closing storage cage which bolts to the accessory ports on their SICURO CARBON cages.
Designed to offer unobtrusive storage for every-ride essentials, the thermoformed capsule is optimized for positioning below the downtube bottle, with an innovative zipperless closure to ensure functionality even when spattered with road grit.
When closed, rare-earth magnets secure the lid, which removes completely to reveal an interior mesh pocket which secures stored items. Initial field tests show that the capsule can handle a variety of terrains while keeping contents safe under normal course conditions.
The SICURO CAPSULE is small, but still requires room below the cage in order to mount it. However, SILCA's SICURO CARBON cages feature 12mm long mounting bolt slots, offering adjustable positioning to maximize room on your frame. Mounting guidelines are available on the CAPSULE product page: www.silca.cc/products/sicuro-capsule
The SICURO CARBON BOTTLE CAGE is required for the SICURO CAPSULE.
SICURO CAPSULE Product specifications:
Thermoformed EVA

High-Strength magnetic lid attachment

Internal security net

Stainless steel mounting hardware

Capacity = 15.5 in3 / 255cm3 / .25L

CAPSULE MSRP: $30 (SICURO CARBON CAGE: $70.00)