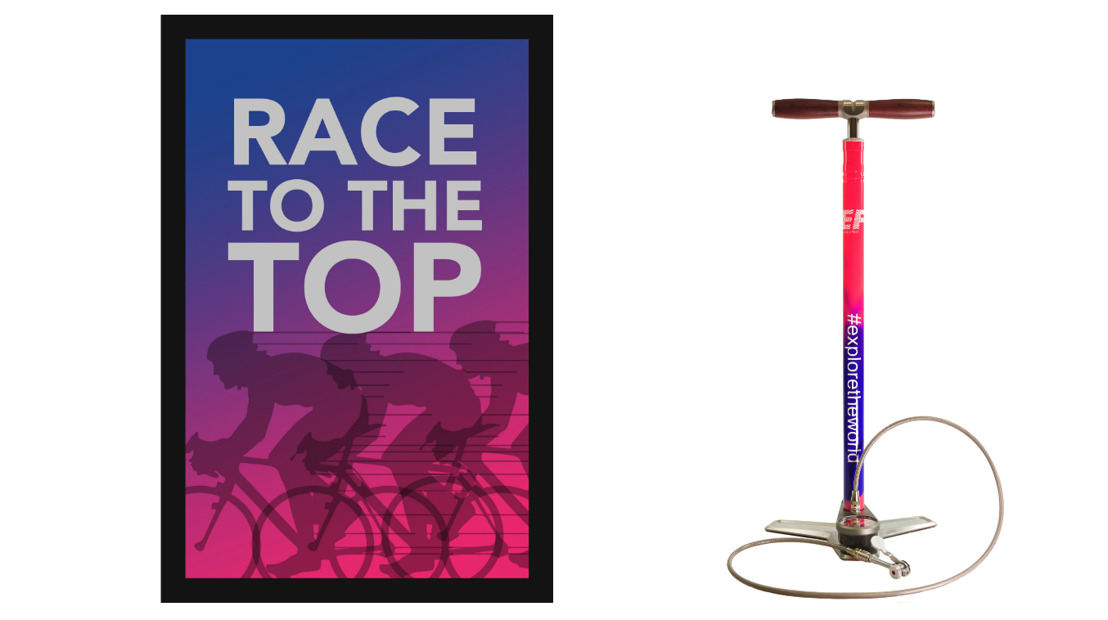 Silca "Race to The Top" With EF Pro Cycling
Silca / EF Giving Away Special Edition SuperPista Ultimate Hiro
For the month of July, EF Education First Pro Cycling is teaming up with sponsor SILCA for the Race To The Top. SILCA will give away one EF Education First Special Edition SuperPista Ultimate Hiro Floor Pump, valued at $1,000, to the winning team! To enter, create a team on the contest site and accumulate as many members as you can. The winner will be the team owner who can build the biggest team by the end of July 2019. See below for details and the contest link.
Details:
Create an account as the team owner.

A confirmation email will be sent out and team name placed on the landing page.

Using a custom code provided in the welcome/confirmation email, start building your racing team.

To add someone to your team, they must use the custom code specific to your team while signing up. One team per person.

Each of your team members can promote the team with the same team code.

Team members can promote anyway that they see fit to gain an advantage over other teams.

The team owner with the largest team as of July 31, 2019 at 12:00 P.M. EST will win! SILCA will also reward each team member of the winning team.
EF Education First Pro Cycling x SILCA Contest