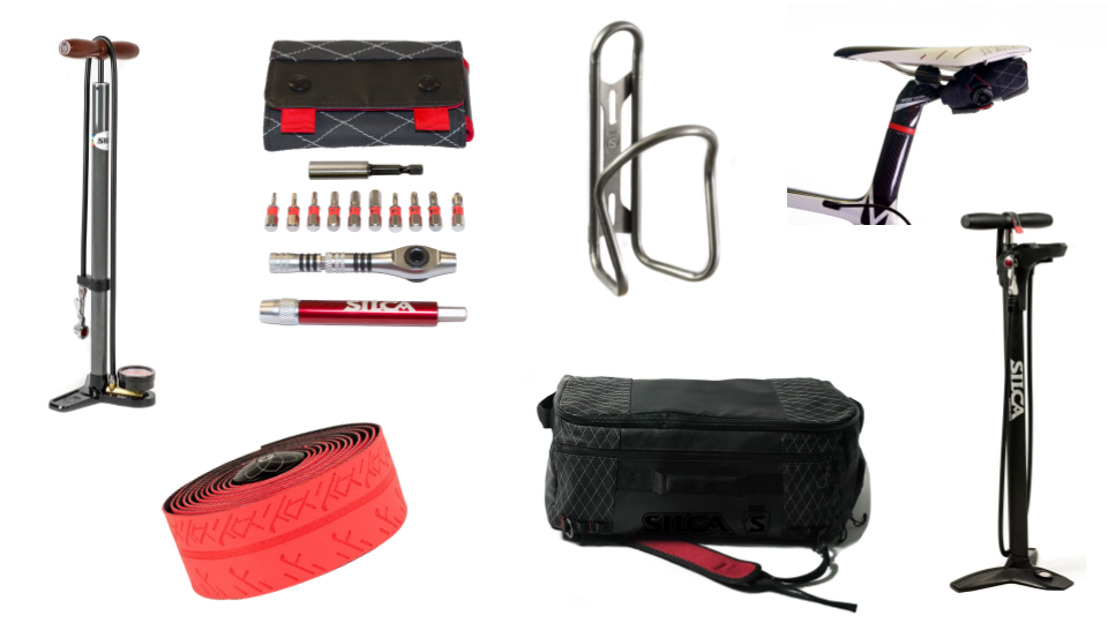 SILCA's Super Seven Surpass All Expectations
Best Selling Tools, Bags and Accessories
SuperPista Digital Floor Pump - $275
This third-generation SILCA SuperPista combines all of the handcrafted elements which have made SuperPista the go-to pump of the ProTour for more than 30 years. The SuperPista Digital Floor Pump now has the two most-requested features: a high accuracy digital gauge, and gauge readout located at the top of the barrel for easier reading. The SuperPista Digital Floor Pump can easily accommodate any wheel up to 220psi without needing an adapter for disc wheels. As with any other SuperPista, the Digital Floor Pump is included under SILCA's lifetime warranty.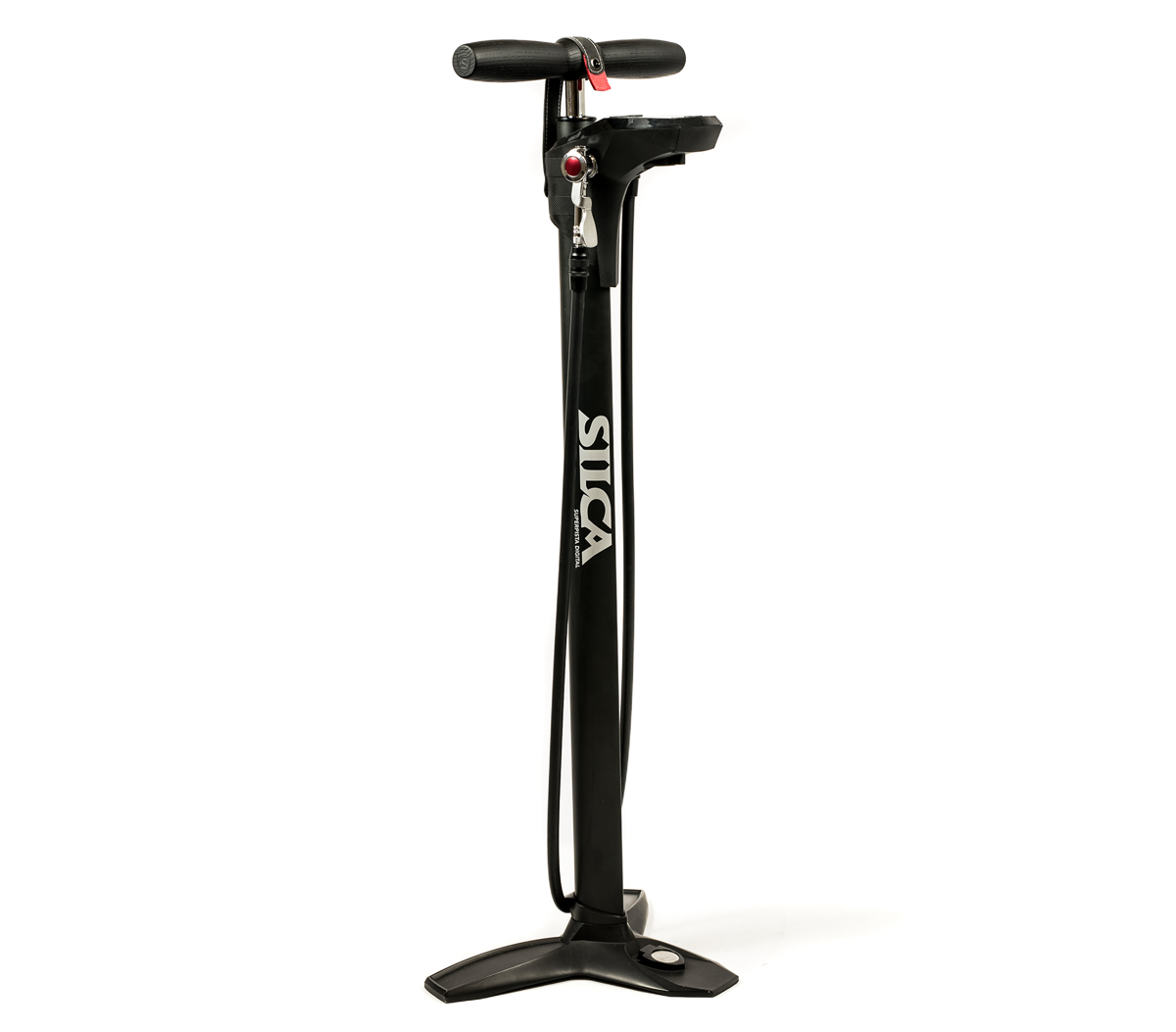 T-Ratchet +TI-Torque Kit - $99
The T-Ratchet and TI-Torque Kit is the world's smallest and lightest multi-tool with live 2-8Nm torque measurement. Weighing in at just 30g, the kit comes in a duck waxed canvas carrying case for sweat protection and rattle-free storage in a jersey pocket or gear bag. The convertible T-Ratchet ensures you get the best leverage in every situation; included is an assortment of Phillip heads for all of your on-the-go needs.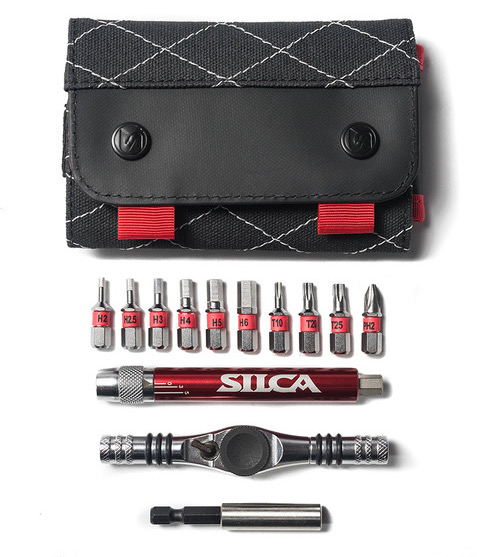 PISTA PLUS Floor Pump - $145
This generation's PISTA PLUS retains all of the performance features and components that have made it a top-selling floor pump since it was originally launched in 1962, with improvements to make it a top choice for today's riders. The PISTA PLUS features greater accuracy and a wider range than most pumps, and is covered by SILCA's lifetime warranty.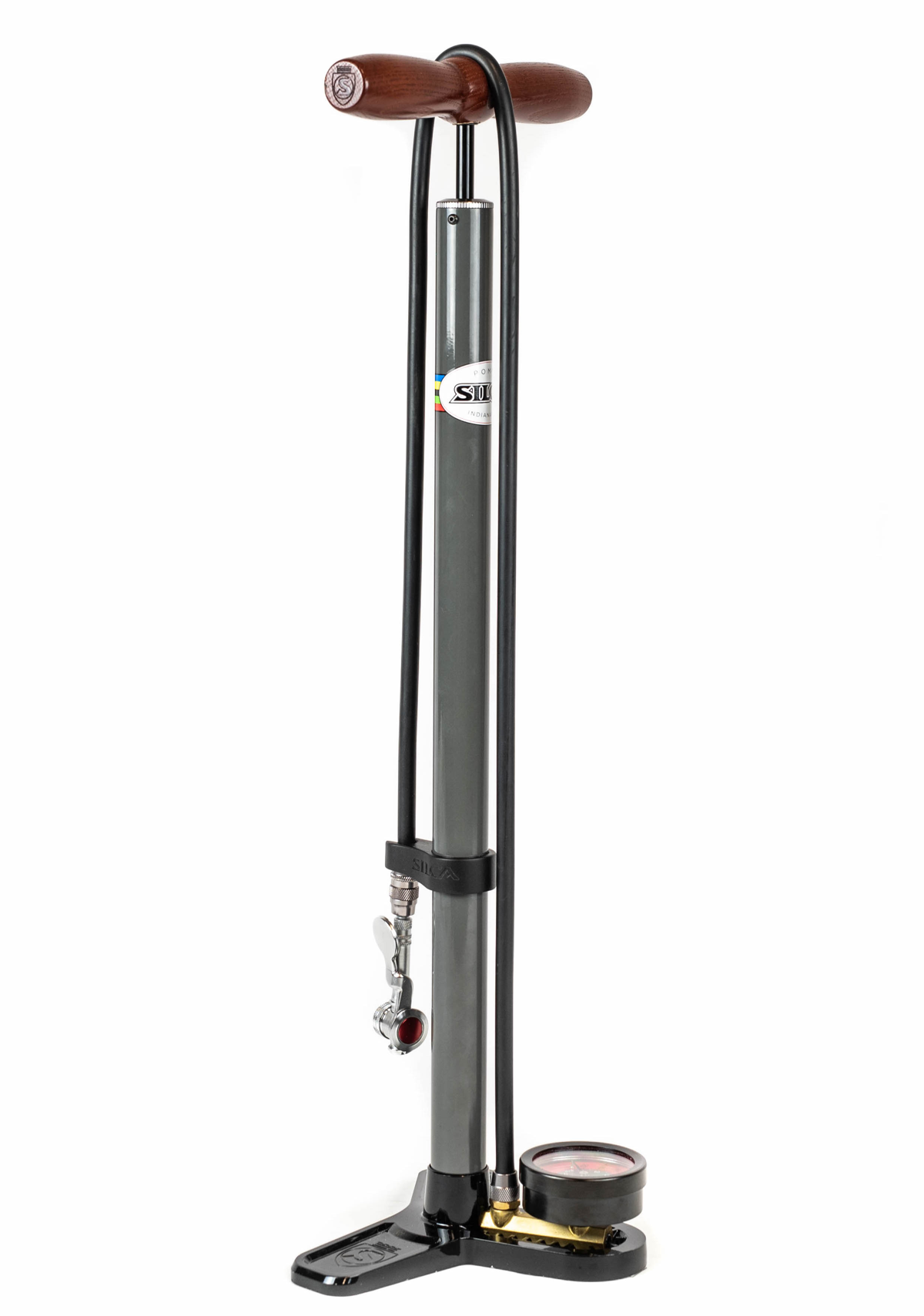 SICURO Ti Bottle Cage - $70
Each SICURO Ti cage is hand-made in Indianapolis using a state-of-the-art laser welder. The SICURO Ti Bottle Cage is made from aerospace-grade titanium tubing and is extremely light at just 29 grams. This cage is protected by SILCA's 25 year(!) warranty.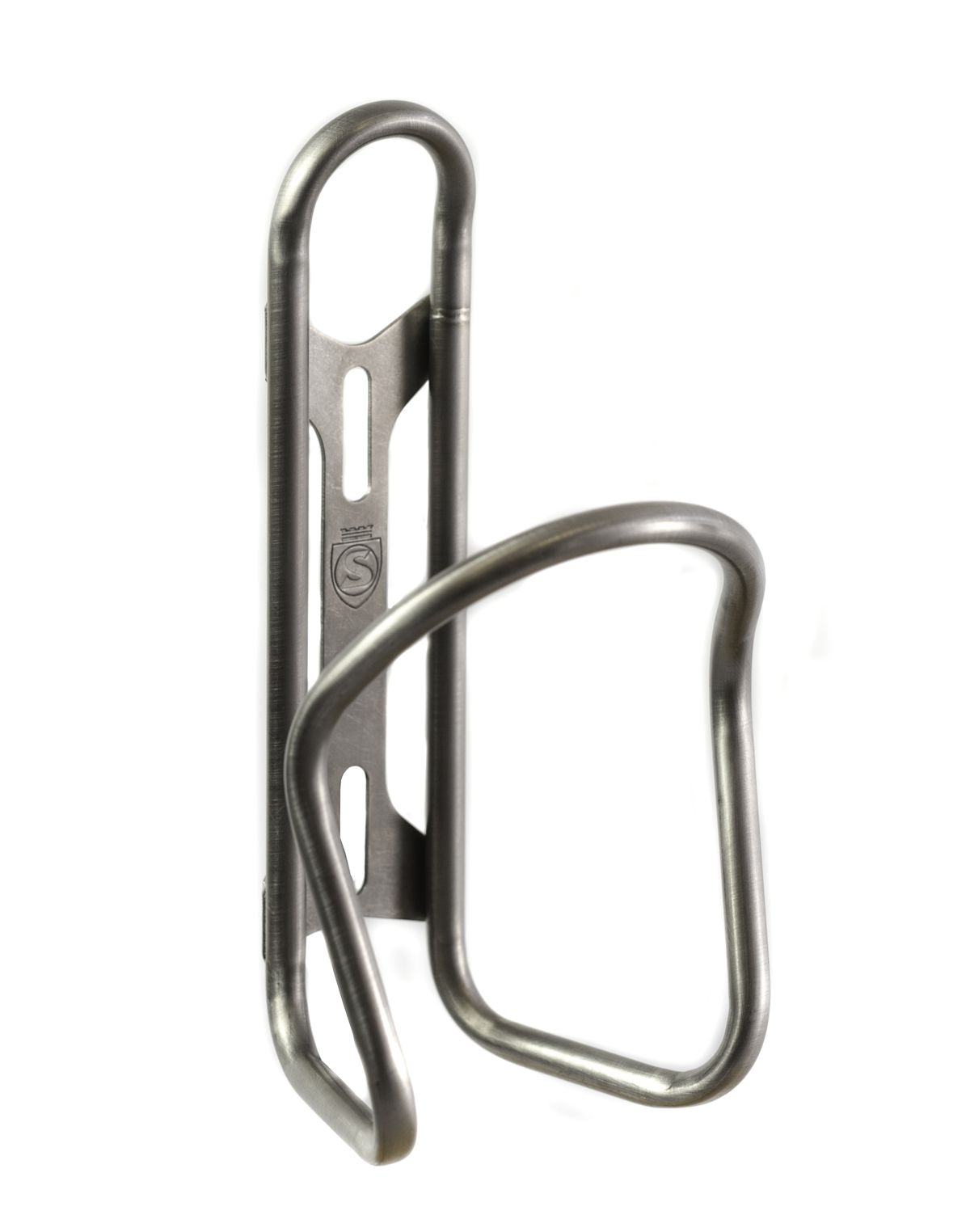 Seat Roll Premio - $48
The Seat Roll Premio is a sleek and compact seat roll designed to store everything you need for your ride. Made of waxed canvas with reflective stitching, the Premio opens up to provide a working surface for repairs and has space to hold up to a 700x45mm tube plus 2 CO2s, a multi-tool and other accessories.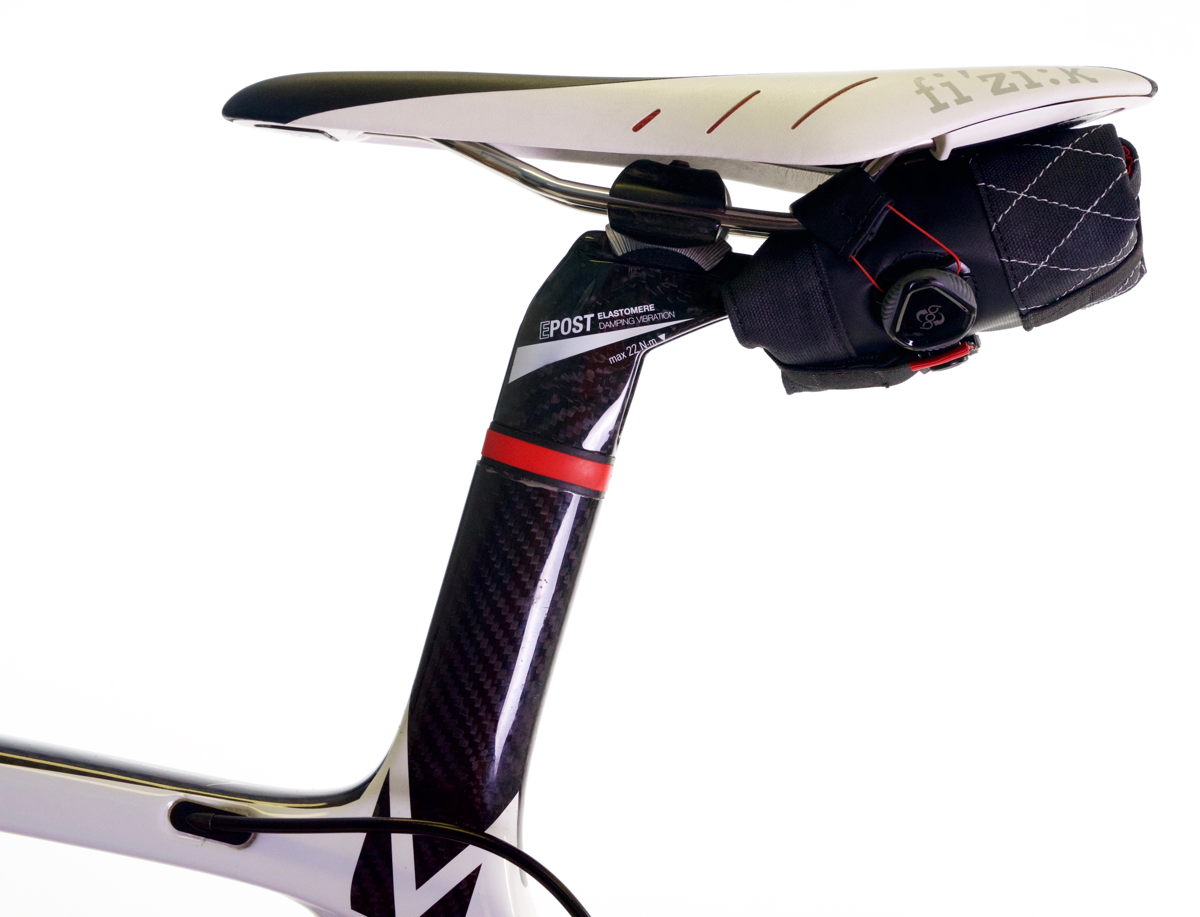 Maratona Gear Bag - $195
The Maratona Gear Bag is designed as a cycling-specific travel bag for weekend riding trips and races, but is also versatile enough to be used as a general travel bag. A vented shoe bag and garment bag helps to keep your clean and dirty gear separated. Water bottle storage and three mesh pockets allow for storage of all your gear and accessories. Waxed canvas panels and water-resistant zippers provide a water-resistant barrier for all of your gear. The Maratona is compliant with maximum airline size regulations so you can use it for all your travel needs, with or without your bike!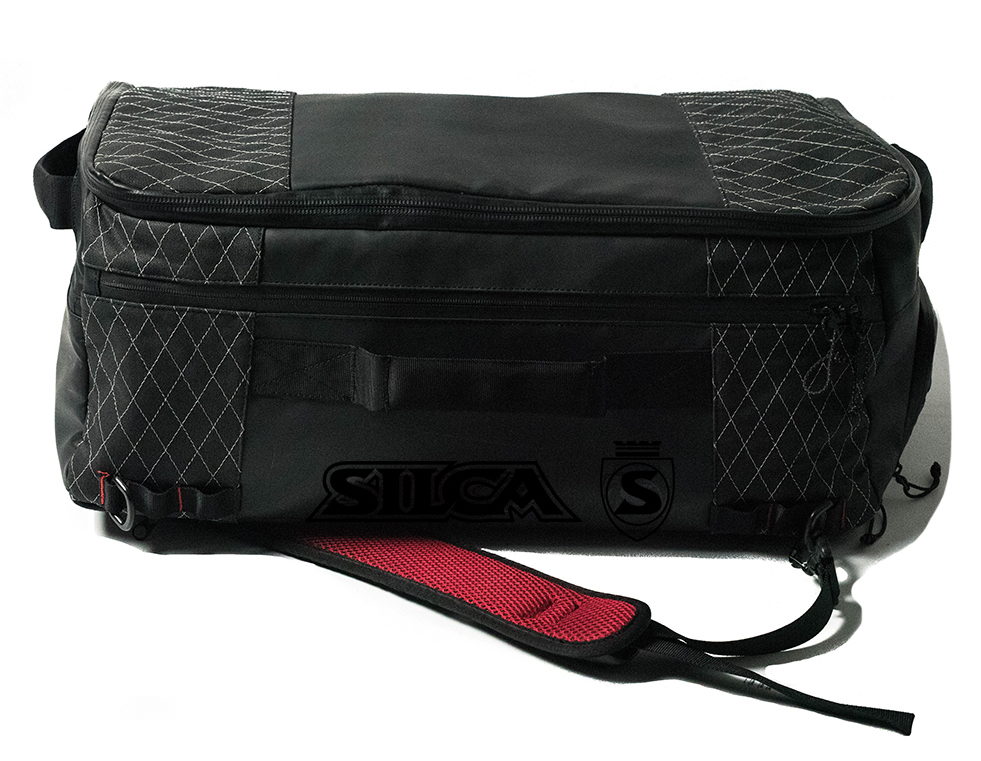 Nastro Piloti Bar Tape - $40
SILCA's NASTRO PILOTI is a 1.85mm thick pro-style bar tape. The Asymmetric PILOTI Texture is inspired by F1 tire technology which allows the tape to be wrapped in either direction for low or high grip. The NASTRO PILOTI features a grippy top layer and the same energy-absorbing TPU foam that revolutionized running shoes in the last decade. Fitting a top-notch package, Nastro tape comes with aluminum bar-end plugs instead of the standard plastic.  Nastro is also available in a super-cushy 2.5mm "Fiore" version.